Vietnam is a beautiful country with a rich and moving history. It is a very accessible country for tourists, in addition to not costing a lot to visit. I was lucky enough to cross the country in just over 3 weeks in May 2017. So I've prepared an information source for you to plan your trip with if you've ever thought about going. Visiting the country from top to bottom in 3 weeks (or less if you don't stop at all the destinations) is realistic. Just choose the destinations you're more interested in and adjust the number of days accordingly. You can land in Hanoi and take off from Ho Chi Minh City or vice versa if you visit Vietnam from the bottom up.
Hanoi - 2 to 3 days
The capital of Vietnam, that is developing at a crazy speed to make up for lost time, is a culture shock in itself. We started our route at this place and were amazed by the number of scooters that circulate in the streets and the continuous presence of its inhabitants on the sidewalks whether it is to share or prepare meals. Hanoi will surely satisfy museum lovers.
Its + : Its street food and culture.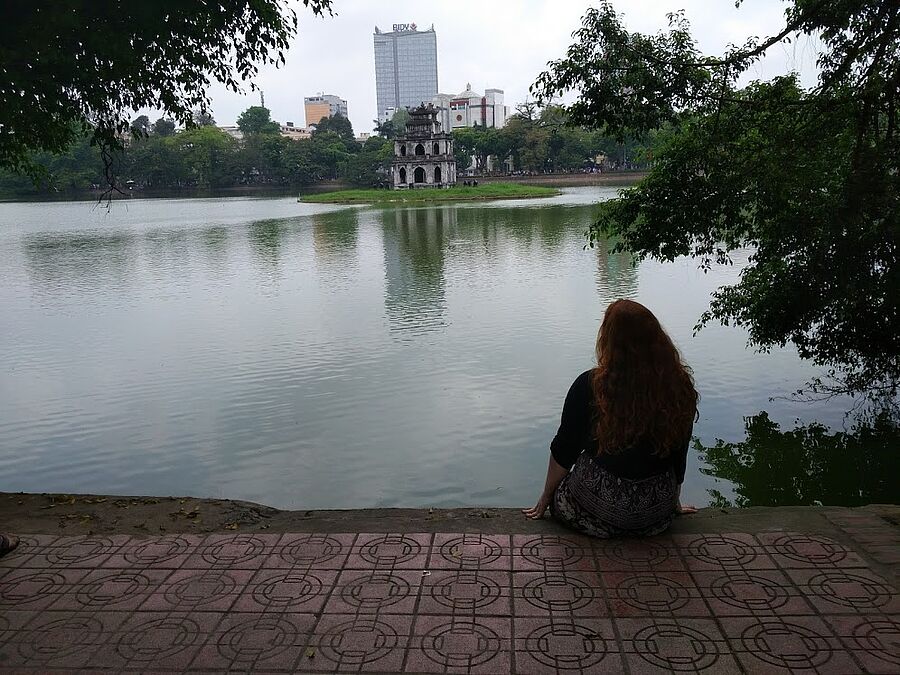 Sapa: 1 to 2 days (or more for trekking enthusiasts)
Sapa is a beautiful mountain town that combines rice fields and mountains. It is the best place in Vietnam to trek. Visit villages belonging to diverse Sapa ethnic groups. Find a tour with a guide that give back to their community like Sapa O'Chau.
Its + : Its trekking opportunities, smell and landscapes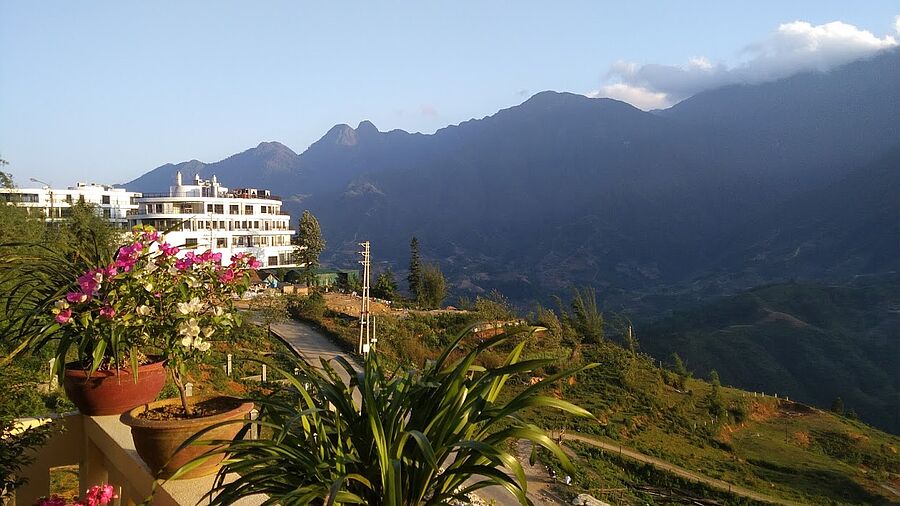 Bac Ha: 1 day
Since you are already in the area of Sapa, I suggest going for a stroll to the Bac Ha market which takes place every Sunday. It is a market where locals, especially the Hmong, meet to shop. Of course, there are many tables that are meant for tourists, but this market still retains its local color. Sapa O'Chau even offers a day trip to Bac Ha to visit the market and taste the local flavour.
Its + : Its culture, colours and food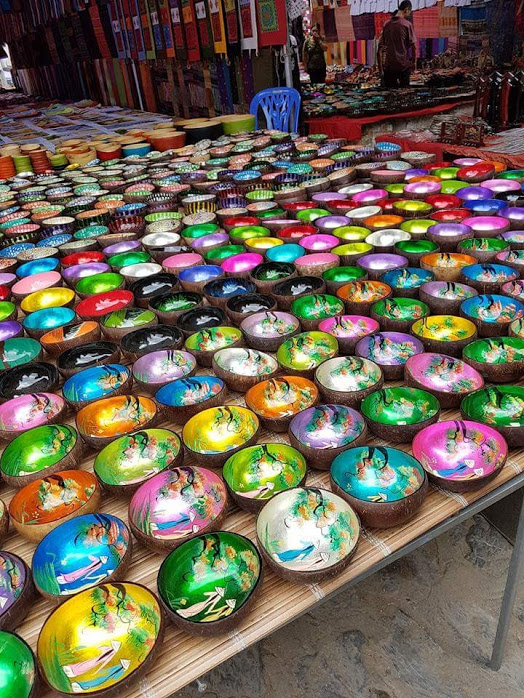 Bai Tu Long Bay: 2 to 3 days
You're probably wondering why the legendary Halong Bay isn't featuring in this article. That's because there's an even better place: Bai Tu Long Bay. Halong Bay suffered several blows due to mass tourism in the last years. The water is heavily polluted and motorboats are constantly running around. It is therefore now forbidden (and unhealthy) to swim in this area. Bai Tu Long Bay, on the other hand, is not yet well known to tourists. So it's much quieter... and less polluted! Yet the landscape is similar. So you can swim in this beautiful turquoise water while being surrounded by these impressive limestone islands, without suffering the inconveniences of mass tourism. I would recommend taking an organized tour of a few days with a company like Etnic Travel that does ecologically responsible tours. Their boats are much less polluting to the beautiful waters of Vietnam than many of their competitors. Enjoy visiting the famous limestone island caves!
Its + : Its landscapes and tranquility.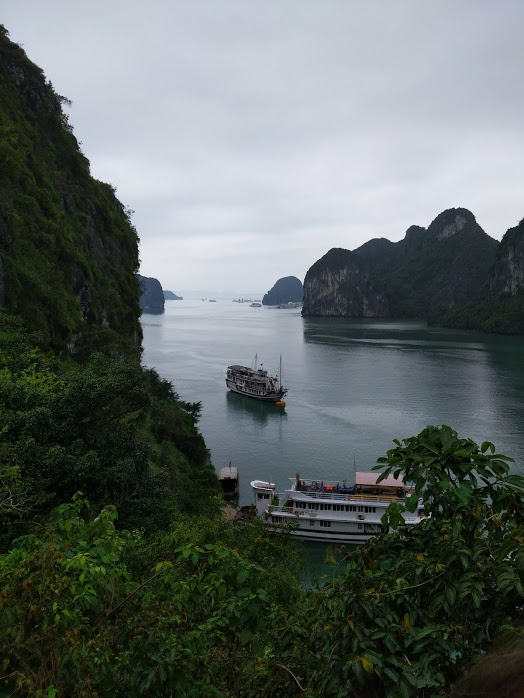 Ninh Binh:1 to 2 days
Ninh Binh is a province that can be visited easily by bike or scooter. Take the time to admire its landscapes: many rice fields with some limestone islands. Ninh Binh is full of beautiful natural sites, but also historical sites. You can just as much have a row boat ride in Tam Coc and visit the ancient capital of Hoa Lu the same day.
Its + : Its landscapes, nature and culture.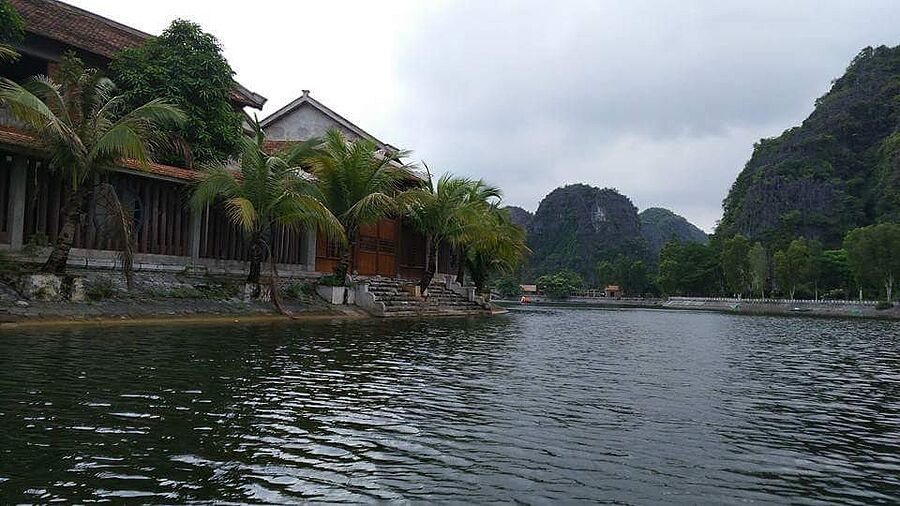 Hue: 1 day
Once the capital of Vietnam, Hue is a must-see historical and cultural stop. You can spend the day visiting its monuments. You can arrive early in the morning and leave in the evening. Although very interesting, it can be visited very well in a single day.
Its + : Its history and culture.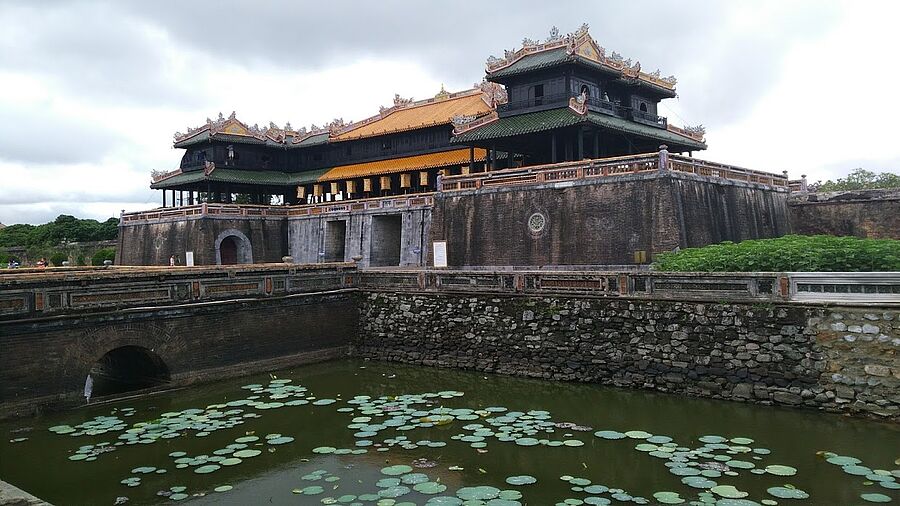 Da Nang: 1 to 2 days
Da Nang is the only destination on this list where I didn't set foot, but if I had to do it again, I would most likely stop there. This city is the favorite destination of Vietnamese families. It is full of activities and could satisfy any type of traveler. You can relax on the beach, hike in the mountains, visit museums or indulge in more mundane activities such as having a drink on a skybar or go see a show.
Its + : Its versatility and modernity.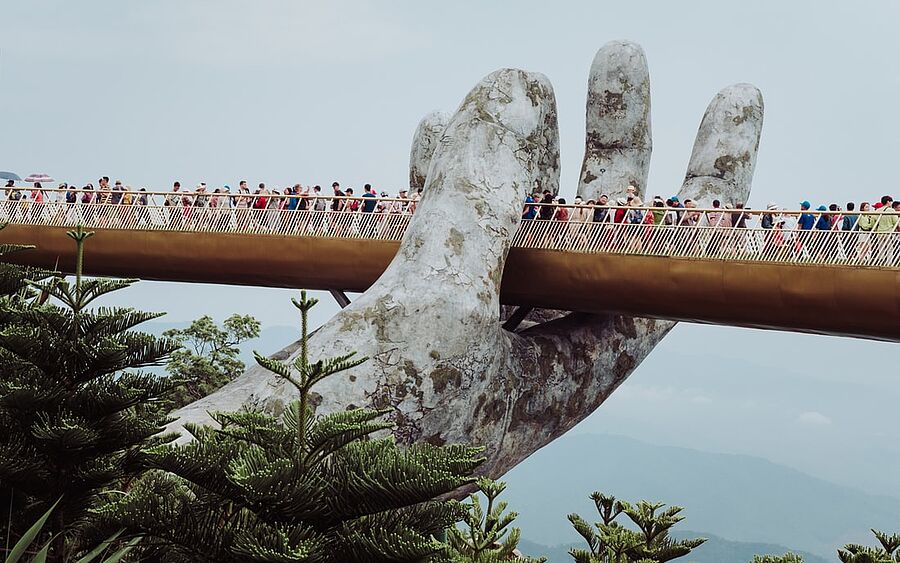 Hoi An: 2 to 3 days
Hoi An is my favourite Vietnamese city. It's beautiful and we eat very well there. This is the perfect place to have custom clothes made, as they will be of high quality while still be affordable. By day: visit the city by bike (or even on foot!) or lay on An Bang beach. In the evening: shop in the markets illuminated by many lanterns and enjoy a delicious meal in one of its numerous restaurants.
Its + : Its food, culture and accessibility (everything is done by bicycle).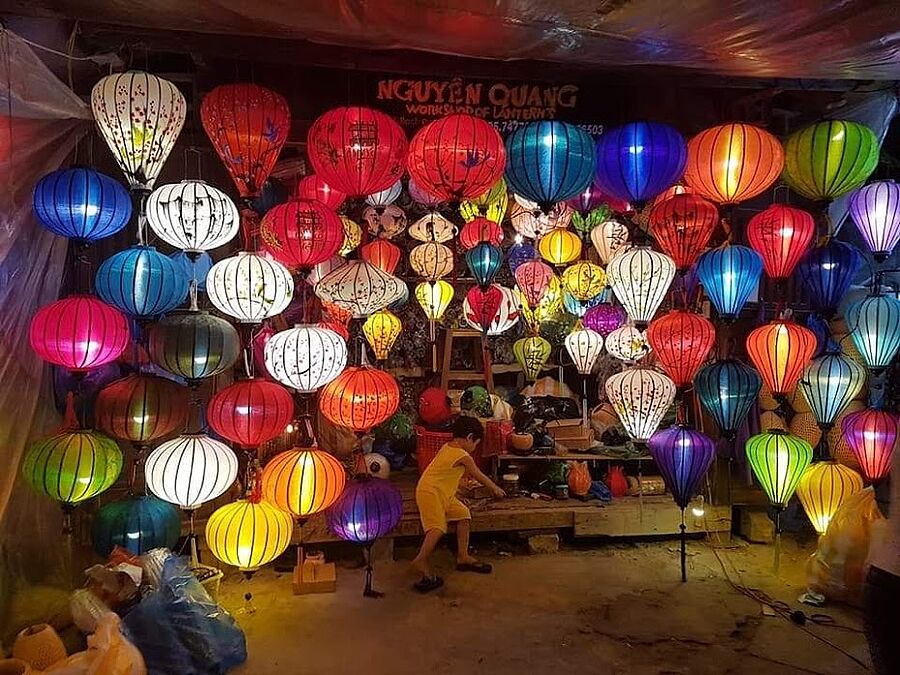 Ho Chi Minh City (Saigon): 3 to 4 days
Of course, it would be impossible to visit Vietnam without stopping at Ho Chi Minh City (still often called Saigon today)! A vibrant and modern metropolis, it is completely different from what you experienced in Hanoi. It is much more developed than the capital of the country. Many museums will fill your days and many restaurants and bars will occupy your nights. Many guided tours depart from Ho Chi Minh City to visit the Mekong Delta. Those interested in Vietnam's history and war will be satisfied. Cu Chi's tunnels are a must. Staying for several days in Ho Chi Minh City while going out of town for day trips is a good option.
Its +: Its modernity, night life and history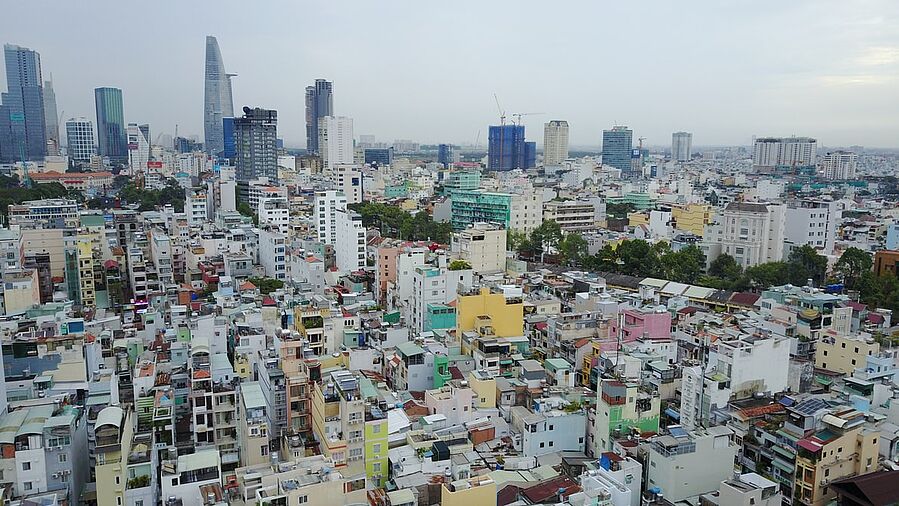 Mekong Delta: 1 to 2 days for a preview from Ho Chi Minh City 2 to 3 days to reach the Cambodian border
The Mekong Delta is simply impressive. Much of his daily life takes place on the water or on its shores: transactions, markets, agriculture... Spending a few days with a guide would be a good option to live it to the fullest. If you don't have much time, taking a day trip from Ho Chi Minh City is also enjoyable. You will have the chance to shop on merchant boats or enjoy freshly picked fruits or vegetables from its shores.
Its + : Its lifestyle and lush vegetation.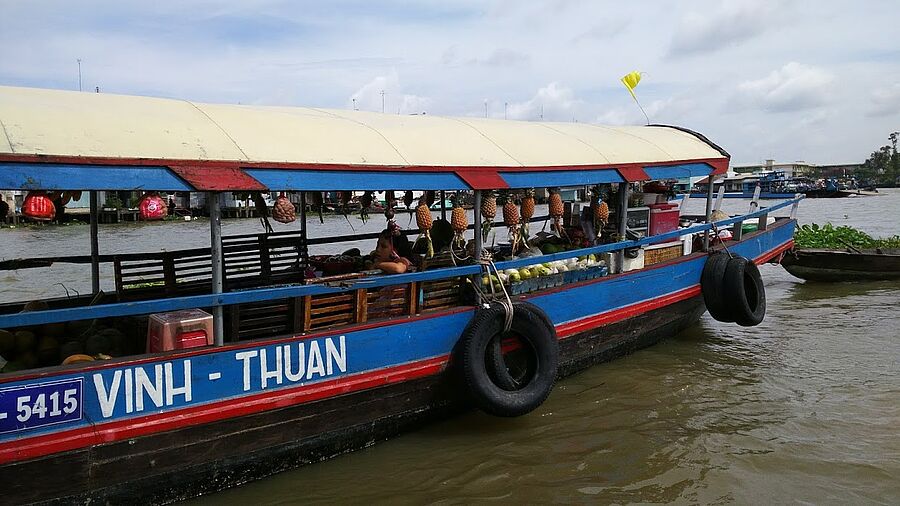 Phu Quoc: 2 to 3 days
Phu Quoc is a beautiful island perfect to complete an itinerary (which doesn't stop you from starting with it either). Its banks are lined with white sand. You can therefore participate in typical island activities (diving, tanning, swimming) but also visit many shops that will satisfy your taste buds or your eyes (pepper or pearl culture and fish sauce making). Phu Quoc is a fairly quiet island that has natural and wild vegetation. Humans let very little trace on it. Phu Quoc prison is a must visit, although it will be a very moving visit.
Its + : Its tranquillity, its beaches and its cultures.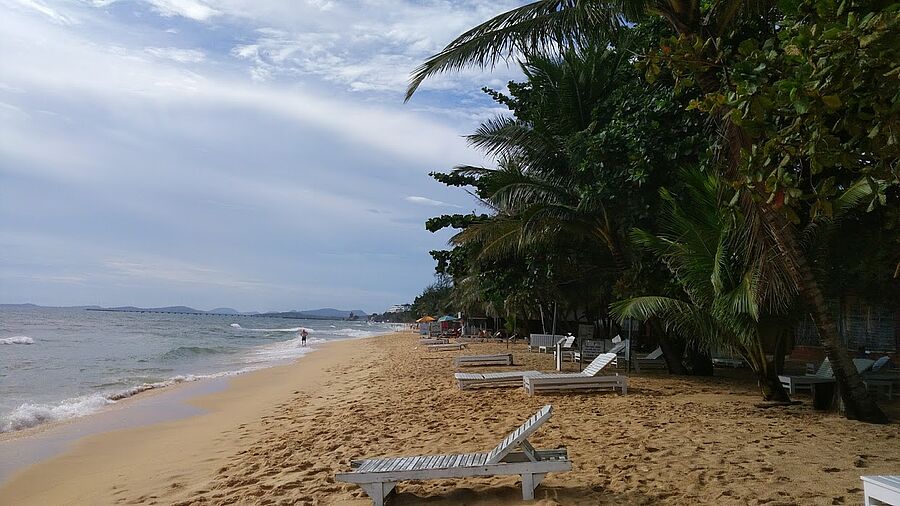 Of course, all these destinations are just suggestions. Because each traveller is different, the locations chosen and the length of the stay depending on the destination may change from one individual to another. Apart from Da Nang, I was able to visit all these destinations in 3 weeks and a few days. If you have less time in front of you, you just have to remove some of the places you are less interested in and you should find what you are looking for. Note that we often used night buses to get around, so as not to waste a day and to join transportation to accommodation for the night. This itinerary is interesting and beautiful, but also fully packed! Don't forget to book your Vietnamese Dongs on Click and Collect. Bon voyage!